Description
Feature:
1.100% Brand New and High Quality
2.Material: Aramid Fiber
3.Type: Toothed Belt
4.Manufacturer Part Number: 59011-0011
5.High Quality Drive belts are the choice of riding enthusiasts everywhere, having been extensively tested in a variety of all-terrain conditions.
6.They feature exceptional strength for extreme operating life. Whether for ATV, UTV, snowmobile, golf cart or farm utility vehicle, the belt provide extreme tensile-strength and durability.
7.Designed for superior fit, performance and durability.
8.Package included: 1 x Drive Belt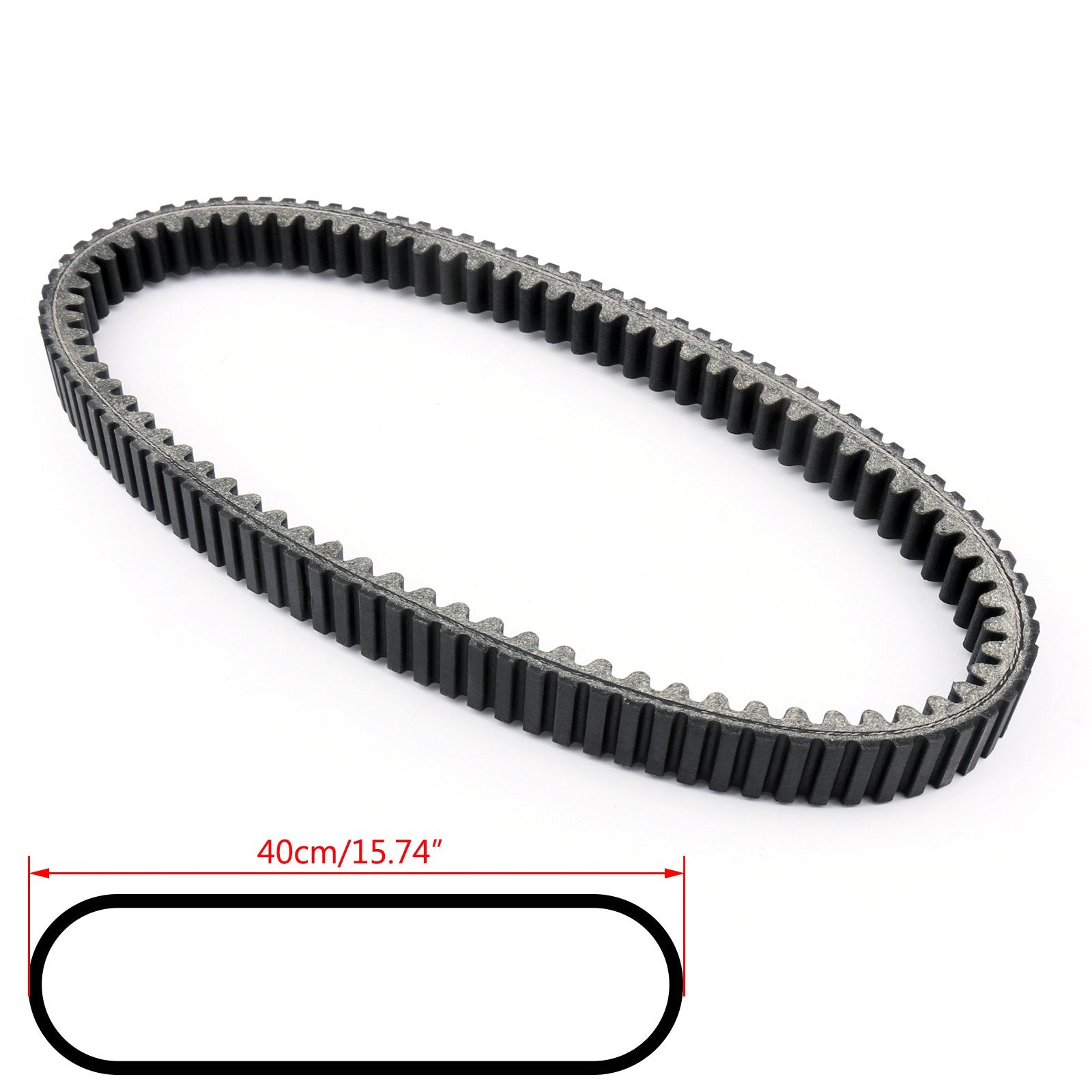 Fitment for:
For Kawasaki KAF400 Mule 600 2005-2016
For Kawasaki KAF400 Mule 610 4X4 SE Fleet 2016
For Kawasaki KAF400 Mule 610 4X4 2005-2016
For Kawasaki KAF400 Mule 610 4X4 Hardwoods Green HD 2005-2009
For Kawasaki KAF400 Mule 610 4X4 Realtree APG HD 2010
For Kawasaki KAF400 Mule 610 4X4 XC 2010-2016
For Kawasaki KAF400 Mule 610 4X4 XC SE 2014-2016
For Kawasaki KAF400 Mule 610 4X4 XC Realtree APG HD 2011-2013
For Kawasaki KAF400 Mule 610 4X4 XC Camo 2015-2016
For Kawasaki KAF400 Mule SX 2017-2018
For Kawasaki KAF400 Mule SX 4X4 SE 2017-2018
For Kawasaki KAF400 Mule SX 4X4 2017-2018
For KAF400 Mule SX 4X4 XC SE 2017-2018
For KAF400 Mule SX 4X4 XC Camo 2017-2018
For KAF400 Mule SX 4X4 XC 2017-2018

Shipping:
Free Shipping
Item location: Los Angeles, California warehouse
Delivery Time: 2-6 working days

Warranty:
Returns: Customers have the right to apply for a return within 60 days after the receipt of the product
24-Hour Expert Online: Solve your installation and product problems