Description
Specifications:

Product Name: Radiator Fan Assembly
Condition: Brand New
Warranty: 3 Years
Fitment Type: Direct Replacement
Manufacture Part Number: 214816MA0A 214816-MA0A NI3115162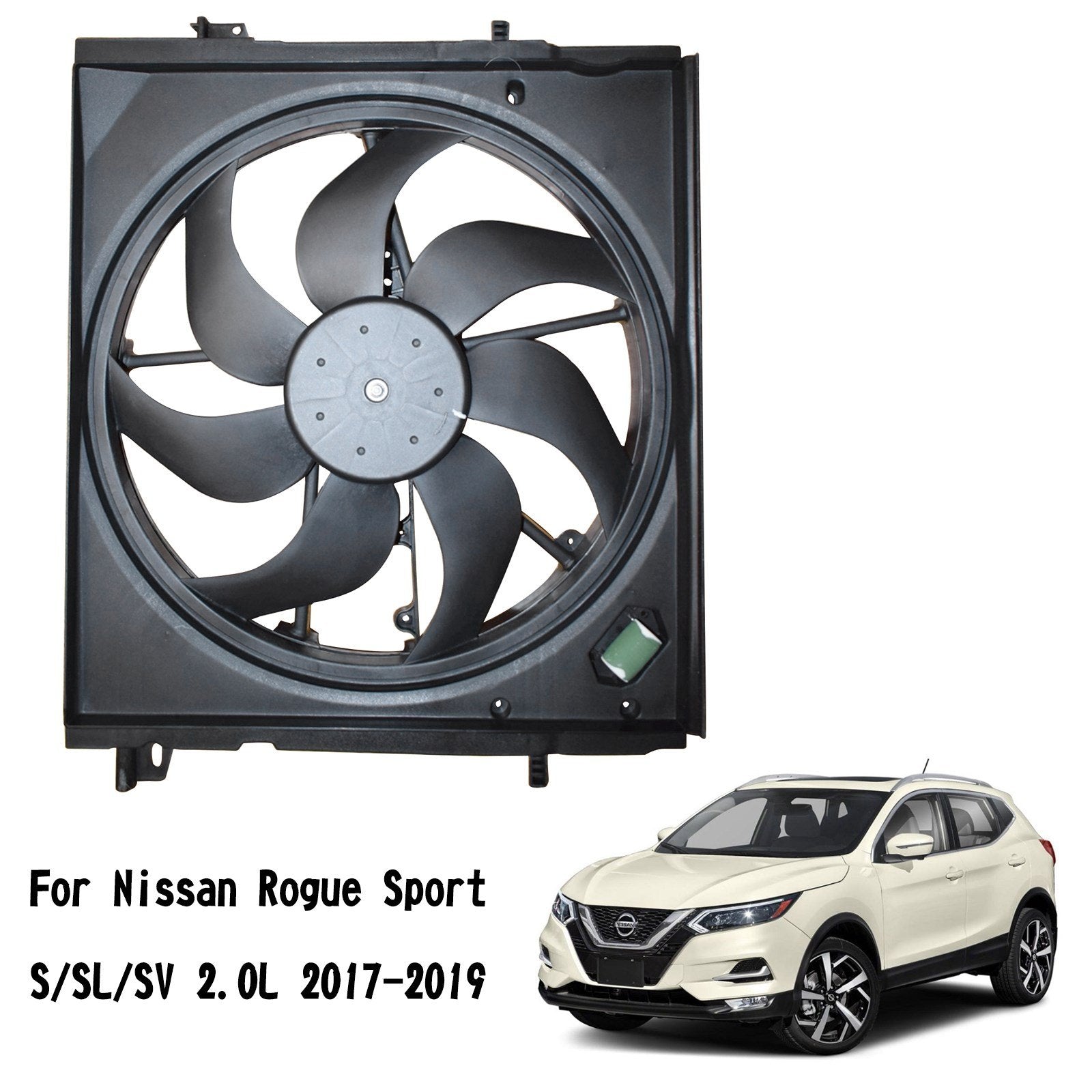 Fitment
:
For Nissan Rogue Sport S/SL/SV 2.0L 2017-2019
Package included
:
1 * Radiator Fan Assembly
Shipping
:
Free Shipping
Warranty
:
Returns: Customers have the right to apply for a return within 60 days after the receipt of the product
24-Hour Expert Online: Solve your installation and product problems
Cooling fan saved the day.
My wife's 2017 Nissan Rogue Sport cooling fan took a dump. Bad bearing and was rattling and making noise. I contacted VIP in Maine and got an estimate to fix it they quoted $930.00. $500 just for the fan alone from a dealer! That was CRAZY expensive! I YouTubed on how to replace the cooling fan. Went online and bought this cooling fan for $104.88. Had solid reviews. It took me two and a half hours to pull out old fan and put in new one. It was fairly simple and works great at a fraction of the cost. The mechanics shop should be ashamed of themselves for charging so much.
Install in a 2018 Nissan Rogue SE. Fit perfect and working great after 2 months of use.
The build quality seems to be the same as the original. It looks solid and weighs about the same. The fan spins smoothly. There are some small differences in shape, but very close to OEM. The screw holes and electrical connections are all perfectly aligned. It's been installed for almost a month without any issues. It operates at a reasonable noise level. The original bearing was hit, so my noise level was reduced.
Apparently if you go to any retail automotive shop you can find it went to the mechanic they told me they ordered the wrong part at Advance Auto Parts I looked for it myself for my sister's mother-in-law's Nissan Rogue found it they installed it and is still working great find.