Description
Feature:
Many times if your RV ladder is loose or falling off, it is because the nuts inside the aluminum stand-off tubes have rusted away.
This kit replaces the screws with brand new high quality 18-8 stainless steel so they won't rust and stain your RV, and the nuts are high quality forged carbon steel, for your safety.

Specific:
Condition: 100% Brand New
Material:
Stainless steel (18-8) screws
Stainless steel (316) flat washers
Color: Same as picture show
Keep your RV ladder, luggage or cargo rack fasten !
Relax your arm. Easy installation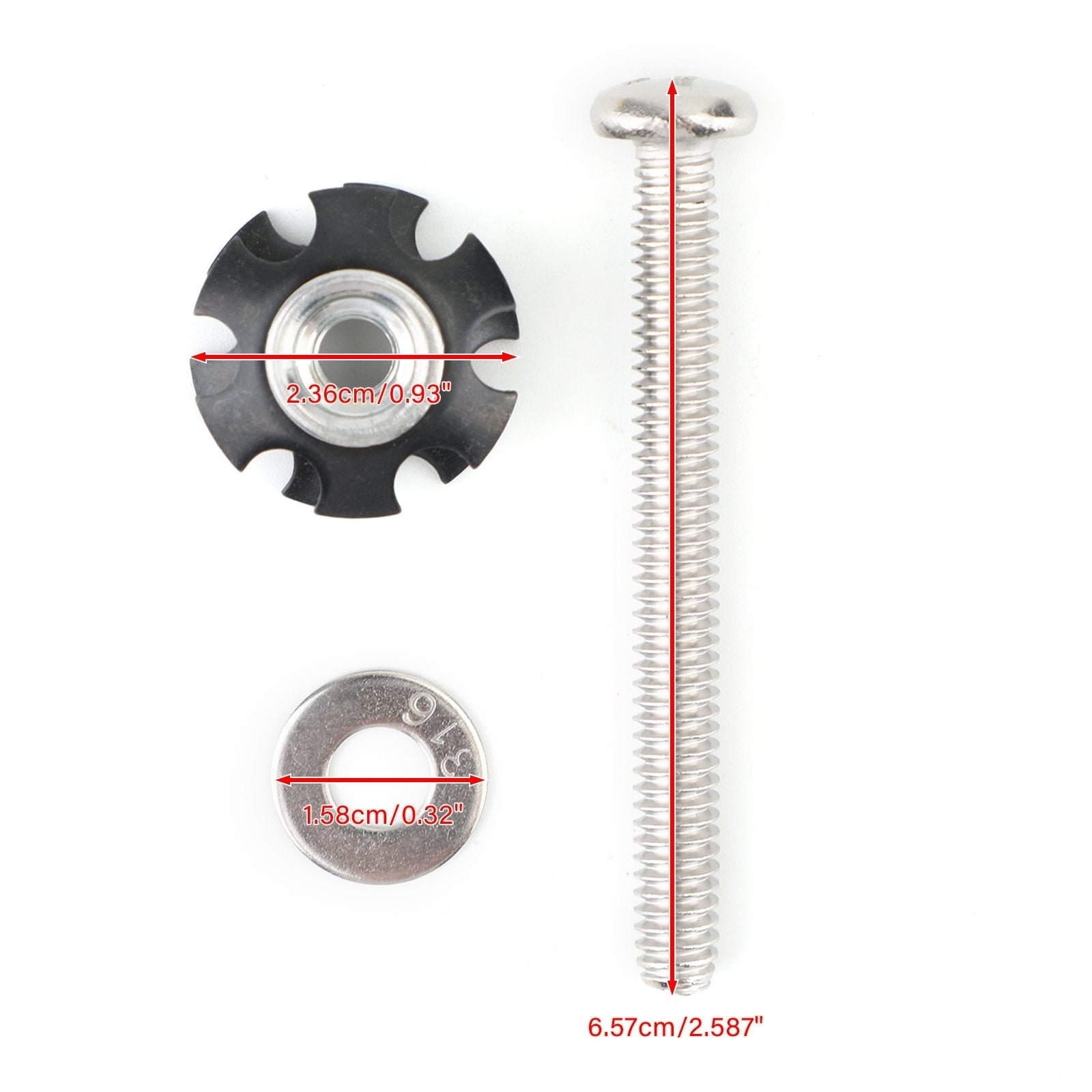 Fitment:
For 1" OD tube

Package included :
6/8/10/12-Star Nuts (forged carbon steel) for 1" OD tube with 1/4-20 thread
6/8/10/12-Stainless 2 1/2" pan head 1/4-20 screws
6/8/10/12-Stainless flat washers
(As your choice!)

Warranty:
Returns: Customers have the right to apply for a return within 60 days after the receipt of the product
24-Hour Expert Online: Solve your installation and product problems

To install them you need to make sure you're square with tube. I used a old bolt to tap them in to place don't set to deep
Perfect!!
Worked great repairing the ladder stand off bars on my RV ladder. The ladder on my 5th wheel is now much safer to use!! Installation was pretty easy and straight forward.
Good
I have an older RV so sometimes finding parts is hard, I needed to fix my ladder on the back of my RV and this was the perfect fit. And a great price.
Great and shipped fast
This set of screws is just right, great and shipped fast. If the follow-up work is good, I will continue to buy from here.